John Perkins
Executive Producer

John Perkins is a bestselling author and leading expert on indigenous cultures and shamanism. His books on economics and geo-politics have sold more than 1 million copies and are published in over 30 languages. John's Confessions of an Economic Hit Man spent 70 weeks on the New York Times bestseller list and the follow-up, The New Confessions of an Economic Hit Man, was released in 2016.
John is also a founder and board member of Dream Change and The Pachamama Alliance, non-profit organizations devoted to establishing a world future generations will want to inherit and is the author of books on indigenous cultures and transformation, including Shapeshifting, The World Is As You Dream It, Psychonavigation, Spirit Of The Shuar, and The Stress-Free Habit.  He was awarded the Lennon Ono Grant for Peace in 2012, and the Rainforest Action Network Challenging Business As Usual Award in 2006.  For more information, please visit johnperkins.org.

Patrice Hall
Producer
Patrice Hall is a storyteller with a degree from The Wharton School at the University of Pennsylvania and extensive sales and business development experience in the technology and media & entertainment marketplaces. Her lifelong interest in self-exploration has led her to sample myriad spiritual approaches – discovering that all of them have at their foundation elements of shamanism. She took her first workshop in shamanism with Dr. Michael Harner from the Foundation for Shamanic Studies over 20 years ago – and she has studied with Carlos Castaneda.  Patrice is also a practitioner in the Tibetan Bön Buddhist meditation tradition.  And, as a writer she continues to pursue highly meaningful, socially conscious creative projects that will impact the world community. For more information, please visit www.warriorpriestess.com

Cathy Gesualdo
Producer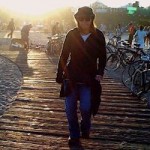 Cathy Gesualdo has over 25 years of producing experience as a Producer, Executive Producer, Line Producer and DGA Unit Production Manager at various studios and production companies including Warner Bros, Universal Studios, Paramount Pictures, Sony, Tristar, Millennium Films, Studio Canal, Fox Television, Orion Pictures, Destination Films and MPCA.
Her desire to work with independent filmmakers led to the chance to work with visionary actor/director Sean Penn on the award winning projects "The Pledge" as well as his politically charged "11/09/01" project aka Sept 11th. Concurrently she accepted an opportunity to produce with Ed Pressman ("Wall Street," "American Psycho," "Thank You for Smoking") on his remake of Brian DePalma's cult classic film "Sisters." Cathy has also worked with other greats like Werner Herzog on "Bad Lieutenant Port of Call New Orleans" and she executive produced his latest period biopic "Queen of the Desert" – a female "Lawrence of Arabia" shot in three countries with an extremely diverse internationally assembled crew. Cathy was born and raised in Cleveland, Ohio. She started her career working in the mailroom at MGM studios while studying film at UCLA.  For more information, please visit her IMDb page.

Michael Donovan
Music Talent Consultant
Mike Donovan has over 25 years of entertainment industry experience. He began his career as an executive assistant to Shep Gordon at Alive Enterprises in Los Angeles – assisting Shep in both his film and music endeavors. He then moved to New York where he worked for the William Morris Agency, The Agency Group – and then at Metropolitan Entertainment as a talent buyer. Mike produced the Vans Warped Tour in New York for 13 years. He produced the dance stage at Woodstock '99 – with its break out performances by Moby and Fat Boy Slim. And, in 2001, he brought Radiohead to Liberty State Park on the New York Harbor for two sell out festival concerts. In 2003, Mike joined AEG Live where he continued his relationship with Vans Warped Tour and Radiohead. Mike also produced and promoted shows with artists including The Beastie Boys, Bjork, The Cure, Don Henley, Juanes, Annie Lennox, Mana, and Jill Scott. Mike is currently a Talent Buyer for ACE Theatrical Group.  Michael is a graduate of the University of Pennsylvania with a BA in Literature and History.
Poster design by Roland Hill/9VoltDesign.com